Worldwide PC shipments totaled 62.1 million units in the second quarter of 2018, a 1.4% increase from the second quarter of 2017, according to preliminary results by Gartner. This is the first quarter of on-year global...
16.07.2018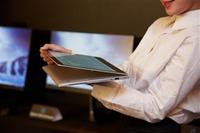 Downward movement of prices for solid state drives (SSDs) and growing requirement for higher storage capacities have prompted notebook vendors such as HP and Dell to boost the adoption ratio of SSDs in their products,...
26.04.2018

Lenovo is expected to remain the largest all-in-one (AIO) PC vendor worldwide in 2018 with shipments to reach 3-3.2 million units, according to sources from the upstream supply chain.Enterprise models will replace...
17.01.2018

Worldwide shipments of traditional PCs (desktop, notebook, and workstation) totaled 70.6 million units in the fourth quarter of 2017, recording slightly positive (0.7%) on-year growth, according to the IDC. The results...
12.01.2018

 After having declined for three consecutive years, global shipments of AIO (all-in-one) PCs are estimated to surge 3% on year to 13.92 million units in 2017, according to Digitimes Research.The ratio of AIO PC...
09.01.2018

The top-5 notebook brands' combined shipments, after experiencing two consecutive months of on-year declines in September and October, witnessed an on-year growth of 3% in November mainly thanks to increased volumes...
21.12.2017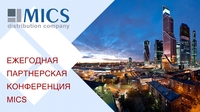 MICS held its annual meeting of partners in Mercury Tower in Downtown Moscow Сity.The event consisted of two clusters.The first was dedicated to the novelties of the producers, affiliate programs and benefits of...
28.11.2017

Seeing all-screen smartphones continue eroding tablet demand, tablet vendors, to differentiate the two product lines, are turning aggressively to promote 10-inch and above models with consumer-friendly prices, hoping to...
21.11.2017

Samsung Electronics has announced financial results for the third quarter ended September 30, 2017, reporting revenues of KRW62.05 trillion (US$55.5 billion), compared to KRW14.23 trillion for the same period last year....
31.10.2017

Gartner forecasts that 310.4 million wearable devices will be sold worldwide in 2017, an increase of 16.7% from 2016. Sales of wearable devices will generate revenues of US$30.5 billion in 2017. Of that, US$9.3 billion...
28.08.2017