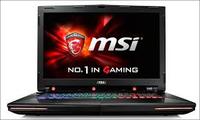 The gaming notebook market is expected to see shipments of 4.5 million units in 2016, up 12.5% on year. Micro-Star International (MSI) is forecast to ship over 1.2 million units in the year, up from over 900,000 units...
16.08.2016

Worldwide shipments of 3D Printers rose +9% in Q1 2016 compared to a year ago, according to latest figures by CONTEXT, the IT market analysis company. The growth was mainly bolstered by the Personal/Desktop ...
10.08.2016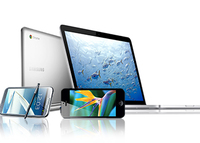 China-based Huawei and Xiaomi have entered the notebook market and Korea-based smartphone brand vendors Samsung Electronics and LG Electronics are also releasing products for the market. Sources from the upstream supply...
19.07.2016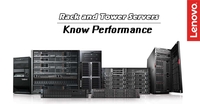 Lenovo plans to have LCFC (Hefei) Electronics Technology, a notebook joint-venture established with Taiwan-based ODM Compal Electronics, undertake production of servers, according to Taiwan-based supply chain...
06.07.2016

Worldwide shipments of wearable devices are expected to reach 101.9 million units by the end of 2016, representing 29% growth over 2015. According to the IDC Worldwide Quarterly Wearable Device Tracker, the market for...
17.06.2016

6 June 2016 (London, UK): The Worldwide 3D Printer market (including Printers, Materials and Services) is set to reach $17.8B over the next five years, according to latest figures by CONTEXT, the global market research...
09.06.2016

Although several brand vendors including Asustek Computer, Lenovo, Acer, Hewlett-Packard (HP) and Dell are all preparing to launch new 2-in-1 devices in the second half of 2016, some market watchers are concerned that...
26.05.2016

Six exhibitions are expected to come up in May and June, promoting the latest IT innovations including PC, smartphone, smart wearable device, robot and Internet of Things (IoT) applicationsOn May 11, International CES...
12.05.2016

With the global tablet market becoming mature and related shipments gradually weakening, China's white-box players are leaving the market and turning to focus on new businesses such as 2-in-1 devices, robots and virtual...
10.05.2016

Rising demand for 2-in-1 devices has increased the adoption of stylus support by brand vendors. In addition to Microsoft and Apple, Huawei, Acer, Fujitsu, Hewlett-Packard (HP), Dell and Asustek Computer are also...
21.04.2016