As first-tier brand vendors are ready to release new 2-in-1 devices around June and newcomers such as Huawei, Haier, TCL and Samsung Electronics have launched own-brand 2-in-1s, sources from the upstream supply chain...
31.03.2016

Acer reportedly plans to implement a corporate restructuring project under which the company will divide its business into three major segments: PC, cloud and data center management, and re-investment businesses,...
23.03.2016

Seeing weakening demand for tablets, Asustek Computer believes its tablet sales are unlikely to be able to achieve growth in 2016 and is mainly aiming to maintain breakeven operations for the business. However, the...
01.03.2016

Lenovo has released its financial report for the third quarter of fiscal year 2015 (April 2015-March 2016), posting revenues of US$12.913 billion, gross margin of 14.6%, operating profit of US$379 million and net profit...
05.02.2016

 Q4 2015 W Europe Distributor PC Sales Growth Trend Improving28 January 2016 (London, UK): PC sales through Western Europe's top IT distributors improved in the final quarter of 2015 according to data published by...
29.01.2016

The notebook market is expected to see fiercer competition in 2016 than the previous years due to factors including Samsung Electronics having reorganized its notebook business to push new products for 2016; Xiaomi's...
15.01.2016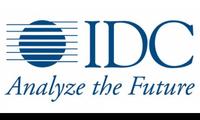 Worldwide PC shipments totaled 71.9 million units in the fourth quarter of 2015, an on-year decline of 10.6%, according to the IDC Worldwide Quarterly PC Tracker . Although total shipments were in line with already...
14.01.2016

While notebook and tablet shipments have seen slow growth or decreases, 2-in-1 notebook/tablet shipments have significantly increased and therefore global 2-in-1 shipments in 2016 are expected to grow on year by a...
21.12.2015

The Editorial Board of the CRN/RE has summed up results of «The Best Russian IT-Distributor-2015» rating, based on a survey of Russian reseller companies.According to the results of the poll, MICS Distribution Company...
01.12.2015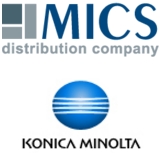 MICS Distribution Company has signed a direct partner agreement with Konica Minolta, one of leading world manufacturers of equipment for digital office and production printing. In accordance with the agreement, MICS has...
30.11.2015