The total number of LTE, consisting of FDD-LTE, TD-LTE and FDD/TD-LTE dual-mode, subscribers around the world will increase to 379.3 million in the fourth quarter of 2014, growing on quarter by 14.9% and on year by...
05.11.2014

Tablet vendors have been developing models designated for education, business and gaming applications in order to boost shipment growth in 2015 due to saturation in global demand for consumer tablets, according to...
20.10.2014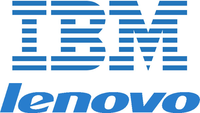 Lenovo has become the biggest x86 server provider in China as its acquisition of IBM's x86 server business completes. IDC said it believes this acquisition will enrich Lenovo's x86 server portfolio and strengthen its...
01.10.2014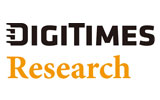 Digitimes Research expects global tablet shipments to reach 68.51 million units in the third quarter, up 23.8% sequentially and 9.1% on year, and non-Apple tablet vendors' shipments, which suffered from...
15.09.2014

According to a new forecast from IDC, worldwide phablet shipments (smartphones with screen sizes from 5.5- to less than 7-inch) will reach 175 million units worldwide in 2014, passing the 170 million portable PCs...
04.09.2014

Worldwide PC shipments are expected to fall 3.7% in 2014, an improvement from the previous forecast of 6%, according to IDC. PC shipments in emerging regions remain constrained by ongoing competition from alternative...
29.08.2014

Branded tablets will experience negative growth in 2014 at 153 million units shipped, an on-year decrease of 1.8%. Notebook shipments, on the other hand, will increase 1% on year to 171 million, according to......
25.08.2014

LENOVO DELIVERS STRONG GROWTH AND HITS MILESTONES IN FIRST QUARTER 2014/15 • Record high PC market share approaching 20% and strong momentum in mobile• Revenue of US$10.4 billion• Pre-tax income of US$264 million and...
14.08.2014

The worldwide tablet market grew 11.0% on year in the second quarter of 2014 with shipments reaching 49.3 million units, according to IDC. Although shipments declined sequentially from first-quarter 2014 by 1.5%, IDC...
25.07.2014

Worldwide PC Market to Show Relative Revival in 2014 after Falling 9.5 Percent in 2013Worldwide Tablet Market to Slow Down in 2014 and Reach 256 Million Units Worldwide combined shipments of devices (PCs, tablets,...
10.07.2014